Who we are
Elevate your digital narrative to artistry with IG Best Captions. We're not just another SaaS platform; we are the couturiers of Instagram captioning, stitching together words with precision and flair.

In the vast sea of content, we offer exclusivity with our invite-only haven, ensuring that every enterprise feels not just catered to, but celebrated.
250+
Top-tier brands partnered
100k+
Optimal posting times identified
35%
Average increase in engagement
What we do
Harness AI to craft captions that resonate with your audience and amplify content engagement.
Hashtag Optimization
Get the most effective hashtags, tapping into both trending and niche tags for maximum reach.
Peak Time Suggestions ⏰
Benefit from insights on ideal post timings, tailored to optimize audience engagement.
Content Analysis 🎯
Understand content performance and refine strategies based on tangible audience feedback.
Competitor Benchmarking 🔍
Monitor competitor caption strategies, ensuring you're always a step ahead.
Audience Engagement Metrics
Dive into audience behaviors and preferences to make every caption a hit.
Tailored Campaign Suggestions ♟️
Get strategies for specific campaigns, ensuring impactful and cohesive messaging.
Visual Enhancement Tips 👍🏻
Receive suggestions on visual elements and aesthetics, ensuring your posts are as visually compelling as the captions.
Meet the maestros behind the magic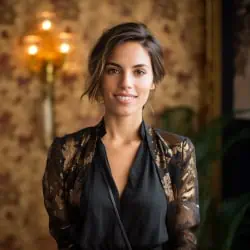 Ava Martinez
With a keen sense for business and a passion for all things digital, Ava is the visionary force driving IG Best Captions. Her leadership has steered us to the pinnacle of industry acclaim.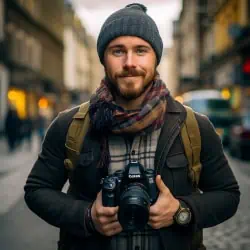 Liam Jackson
The architect behind our state-of-the-art algorithms, Liam's genius has consistently pushed the envelope, ensuring that our clients stay leaps ahead of the competition.
Zoe Wang
Zoe's expertise lies in understanding the pulse of the market. She crafts campaigns that resonate, strategies that captivate, and narratives that dominate.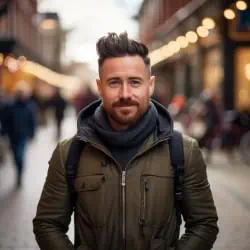 Miles Thompson
Head of Customer Relations
Miles believes in forging relationships that last. His dedication to ensuring unparalleled client satisfaction has made him the cornerstone of our stellar reputation.